Our Classes and Events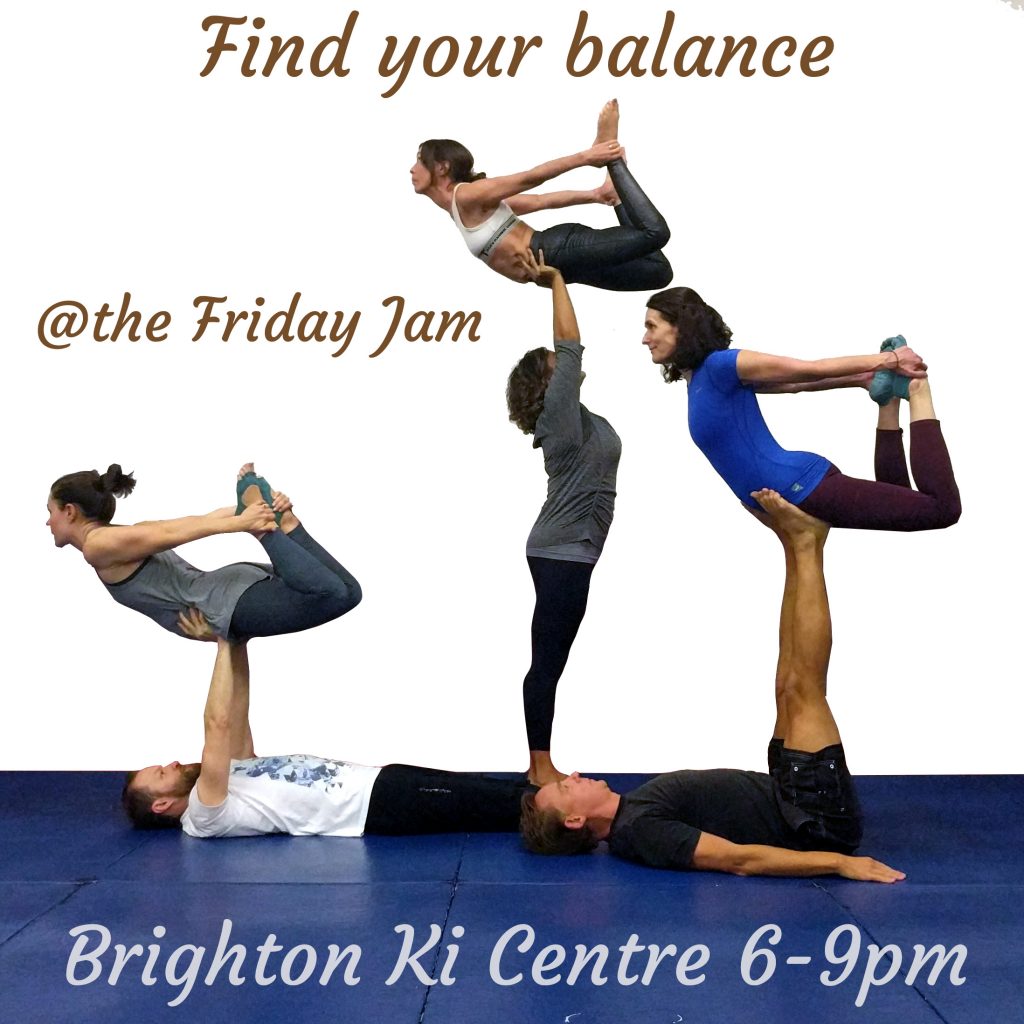 Friday Acro Jam
Join us at the Ki Centre for your Friday fix of acro fun and training.
This is not a taught class but an opportunity for anyone to come and play and explore, share and socialise.
We do recommend you to have taken at least one acro class before coming to ensure a safe  practise for everyone.
Super Mini Acroyoga Festival
6th-7th October 2018 – London School of Capoiera
After the success of the sellout mini festival in July, we're back bigger, longer and better in October.
3 schools together for 2 days. Come and play and learn with 12 teachers from Acroyoga Montreal, Partner Acrobatics and Acroyoga International .
6 workshops per day, you will not be disappointed. Beginners and Intermediate simultaneous classes to choose from.
We're offering it crazy cheap to ensure another sell out and welcome as many people as possible.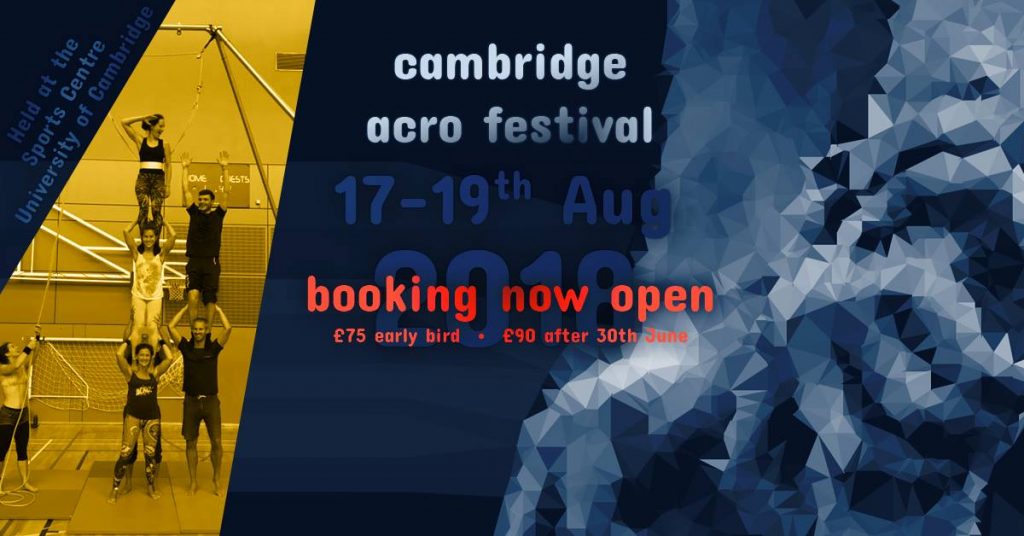 Cambridge Acro Festival 2018
17th – 19th August 2018
3 full days of workshops, catering for all levels of standing and L based acro.
Join us and these amazing teachers:-
– Reuben Hosler: standing acrobatics, especially h2h, banquine, handstands
– Jim Klinkhamer: the basics, lifting and carrying, L basing & standing
– Scott Jumps and Michaela Kurkiewicz: standing acrobatics, especially hand to hand
– Acro Bart (aka Bart Venne): standing acrobatics, icarian, banquine, h2h – the whole lot really!
– Tom Mörtl and Ayla Moes: standing acrobatics, especially hand to hand & dynamic tricks
– Forma fortis, aka Alexander Lenz and Marion: standing acrobatics
– Gabrielle Parker and Ash Davies: handstands and standing acrobatics
– Erica Montes and Kiran: acro yoga washing machines, pops and whips
– Jaqui Wan: acro yoga and therapeutics
– Neilon Pitamber: acro yoga
– Verena Pietzner and Dion Skovgaard Jensen: standing acrobatics
– Janni Scott-Walton: handstands and morning yoga
– Kit Eckersley: flips and tumbling
– Tudor Sirbu: training for acro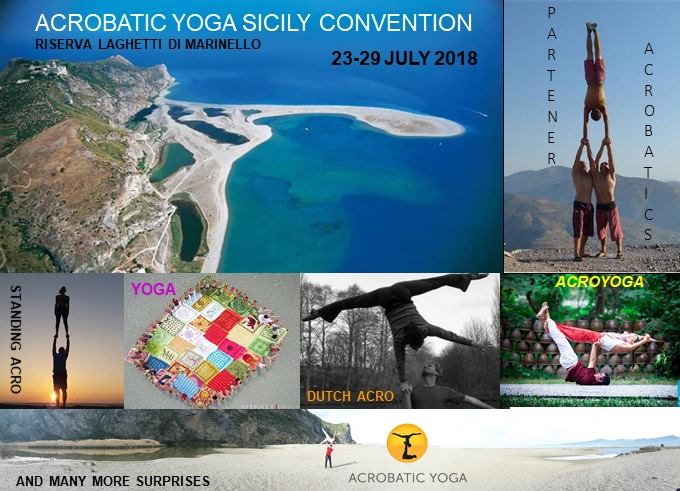 Sicily July 2018
Excited to announce we will be teaching at the Acrobatic Yoga Sicily Convention in July this year.
Come and join us in the sun, with Francesca and Luigi, Bart Venne and other awesome teachers.
This special convention promises sun, sand, sea and lots of fun for all levels.
Here's a list of local Brighton acroyoga and partner acrobatics classes and other international events we'll be attending.  Come and dip your toe in the water and play.